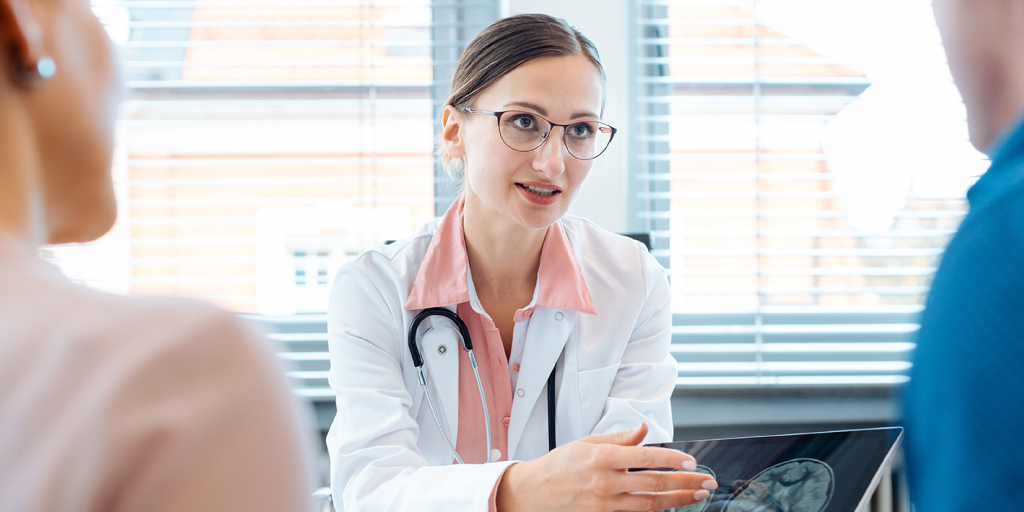 Do I Have to be a PI to Refer Patients to Clinical Trials?
Medically reviewed by Dr. Lori Schneider, MD.
In a recent study, 88% of patients indicated they were open to diverse treatment options, including clinical trials. As a physician, how can you support your patients participation in potentially life-saving clinical trials?
Ways to Get Patients Enrolled in Clinical Trials
There are four ways to get your patients access to new and evolving treatments:
Serve as a principal investigator
Serve as a sub-investigator
Refer your patients to publicly available sources
Use patient-trial matching software
Most physicians are aware of the general concept of serving as principal investigator, many aren't ready to take on the steps but still want to help their patients. Read on for the pros and cons of being a PI.
Qualifications & Responsibilities of a Principal Investigator
A principal investigator (PI) is responsible for conducting a trial on behalf of a "sponsor." Sponsors can be individuals, pharmaceutical companies, government agencies, or medical device companies.
Qualifications
The International Conference on Harmonization (ICH) describes the qualifications for overseeing clinical trials. Essentially, the principal investigator must:
Provide documentation of education, training, and experience to trial sponsors through an updated curriculum vitae
Be familiar with

ICH6 guidance on Good Clinical Practice

(GCP)

Be familiar with the proper use of the investigational drug
Ensure that all persons assisting with the trial have proper knowledge of trial protocols, the investigational drug, and all trial-related duties
Demonstrate that adequate time and attention can be devoted to the trial for the agreed period
Agree not to deviate from trial protocols without the consent of the trial sponsor
Consent to audits by the trial sponsor and regulatory authorities (eg FDA)
Responsibilities
According to the Code of Federal Regulations Title 21, PIs are responsible for:
Supervising clinical trial coordinators to ensure that tests are scheduled, samples are sent to labs, study protocols are followed, and detailed records are maintained according to FDA guidelines.
Obtaining informed consent from every patient who is administered the investigational new drug

(Sec 312.60 of CFR Title 21)

Administering the investigational drug only to participants under the investigator's personal supervision or under the supervision of a sub investigator responsible to the PI (Sec 312.61 of CFR Title 21)
Ensuring participant welfare throughout the trial
Reporting any adverse events to the trial sponsors and including an assessment of whether the investigational drug is responsible (Section 312.62 of CFR Title 21)
Preparing and maintaining "adequate and accurate case histories" pertaining to each individual administered the investigational drug (Section 312.62 of CFR Title 21)
Retaining records for two years following the date the marketing application is approved for the drug (Section 312.62 of CFR Title 21)
Reporting all changes in research activity to the state IRB (institutional review board) (Section 312.66 CFR Title 21)
Permitting FDA inspection of all records and activities pertaining to the trial (Section 312.68 CFR Title 21)
Taking all measures to secure the storage of any investigational drug that is subject to the Controlled Substances Act (Section 312.69 CFR Title 21)
Finally, a PI must submit a signed Form 1572 to the sponsor before overseeing any trial.
Is There Another Way?
Do you have to do all this work to refer patients to clinical trials?
Not necessarily, platforms like SiteRx assist in matching patients to clinical trials using HIPAA secure software. Thus, opportunities are available for any of your patients who wish to participate.
The platform accomplishes two important goals: First, it allows you to offer your patients access to leading-edge clinical trials and emergent treatments they may otherwise not have access to. Second, it opens up a new stream of income for your practice.
SiteRx also frees you of the burdensome administrative tasks of clinical trial recruitment and directly reimburses your practice for your cooperation.
Studies show that 77% of patients who participate in clinical trials learned about them from their primary care physicians. However, only 32% of patients feel that their physicians took the time to answer their questions and ease their trial participation concerns.
According to research addressing participation in cancer clinical trials, many patients experience uneasiness about several points such as the potential side effects of the drug, work disruptions, the fear of being treated like "guinea pigs," the multiplicity of tests to be endured, and the distance from study sites. Meanwhile, others fear leaving the care of their physicians.
This presents an opportunity for you. With SiteRx, you can engage with your patients and present options for clinical trial participation.
To protect the integrity of a trial, the process of becoming a PI is marked with great care and complexity. However, there's no need to become one to offer your patients access to potentially life-saving medicine.
You can provide this access through our innovative platform.
At SiteRx, we help bridge the gap between research and clinical care for your neurological patients. Learn more: Schedule your FREE demo today by calling (213) 797-7520.


Additional Resources:
Integrating Clinical Research Into Your Care Continuum
Under-enrollment in Alzheimer's Disease Clinical Trials
Guide to Participating in Clinical Trials