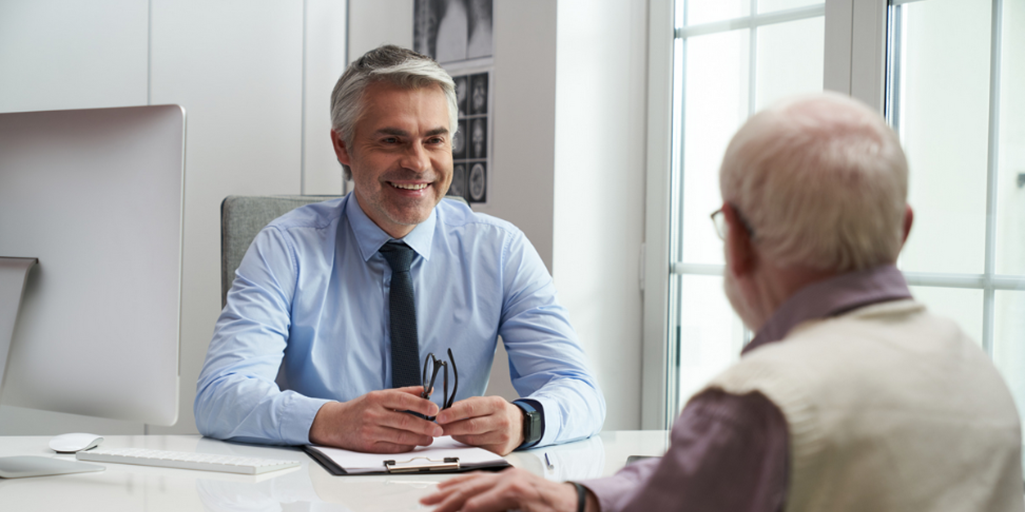 The Growth of Clinical Trials And Patient Rights To Choose
Medically Reviewed by Dr Steve-Felix Belinga, MD, FAAN (Board Certified Neurologist)
With the growing complexity of healthcare needs for many patients, there is an equal need for alternative care options. This is particularly true with incurable neurological diseases like Alzheimer's and Parkinson's disease. However, many patients are unaware of the potential life-enhancing treatment options available to them, which can include clinical trials.
Although more than 72% of Americans are likely to participate in a clinical trial upon physician recommendation, only a staggering 22% are even provided this additional care option.
While most physicians know about clinical trials, some have limited or no access to clinical research pipelines. Some physicians believe clinical research is only accessible at more prominent academic centers or cities and not at local clinics in smaller towns. But it's 2021, and there are new ways to access clinical trials.

Physician Referrals Make a Difference
For Patients
As a patient's primary care provider, you are in a unique position to refer patients to these emerging care options. You can allay their fears and get them thinking about something they may never have considered. The outcome of successful trials can mean new care options with meaningful outcomes for patients out of alternatives.
To Further Science
When you refer patients to clinical trials, you help fulfill patients' needs for new therapies and contribute to advancing and improving clinical research. Additionally, physician referrals can help improve enrollment rates and time to completion for often-under enrolled trials.
To Advance Your Practice
Clinics can stand out as being innovative when staff and patients participate in trials, a highly differentiating factor from non-participant clinical practices. Referring clinics are also more likely to have higher patient satisfaction rates, with patients trusting their physicians are bringing them all possible care options.
Additionally, a clinic that offers differentiated care options for patients with incurable disease can benefit from the reputation of giving patients access to emerging therapies that can actually improve quality of life beyond currently approved indications.
While your involvement in clinical trials can help your practice stand out, it really comes down to implementation. When you refer your patients to promising clinical trials that deliver life-changing therapeutics, you are seen as a pragmatic and pioneering physician.
Your role as the primary educator for your patients means you can guide patients throughout the clinical trial, providing them with medical support for what is often a complex process. Such support can be invaluable for those patients and caregivers who often end up following erroneous assumptions found online or gathered from lay people like family and friends.


Patient Rights to Understand Care Options
It is important to remember patients have the right to understand the full range of treatment options available to them. Patient rights to informed consent are guaranteed by both federal and state law, with the premise that you provide patients with the information required to make appropriate care decisions.
While some of these laws are provider or hospital-specific, it is your responsibility to advocate for and provide guidance to your patients when they show interest in alternative care options.


The AMA's Support of Patient Rights
The AMA supports patient rights to understand all possible care options. The AMA's statement on medical ethics highlights the need for physicians to respect patients' rights and advocates for physicians to share information regarding the benefits, risks, and costs of various treatment options. Patients also have a right to understand the scope of recommended treatment, make autonomous decisions about recommendations, and have their choices respected.
Legal Rights
Equally important to consider are patients' legal rights to consent and privacy (HIPAA). While discussing alternative treatment options such as clinical trials with your patients, patient privacy must be respected. Patients should also be able to access copies of their medical records as desired.
How you can help!
As the primary educator for your patients, you can break down some of the complexities of clinical trials, which may include:
The step-by-step process your patient can expect, from recruitment to completion
Expectations vs. reality of the process of participating
Associated benefits and risks
The rationale of the clinical trial
Answering other patient-specific questions

As a physician, your relationship with your patients as the primary care provider is built on trust. Patients look to you as a trusted source of knowledge, expertise, and guidance, which places you in the situation to dispel any misconceptions they may have about clinical trials from families, friends, or the internet.
You are an advocate for your patients' healthcare needs, which includes helping them understand the full scope of treatment options available.
Want to Learn More?
Take a deep dive into the options available to you in connecting patients to clinical trials in our guide Participating in Clinical Trials - A Guide for Neurologists and Geriatricians.
Our new guide uncovers:
How to access clinical trials without the risk of becoming a principal investigator
The benefits for physicians and patients in participating in clinical trials
The myths and how to overcome participation barriers
The multiple ways physicians can refer patients to trials
How to access help in connecting patients to trials
And much more!
Download the guide to access options and resources for you and your patients.